Prepare the buttercream!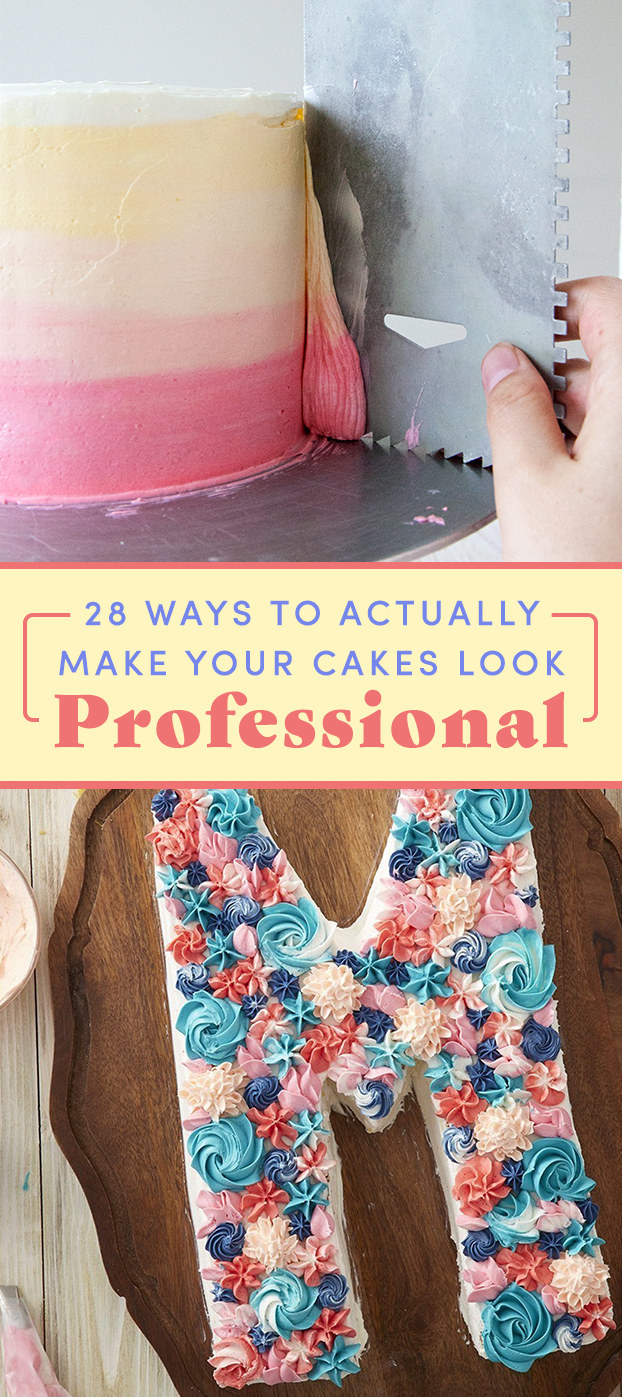 We hope you love the products we recommend! Just so you know, BuzzFeed may collect a share of sales or other compensation from the links on this page. Oh, and FYI — prices are accurate and items in stock as of time of publication.
Hannah Wong / BuzzFeed
Erin Bakes / craftsy.com
Or, if you struggle to level cakes with a knife, you can always use a cake leveler to shave off that extra dome and get to frosting in no time.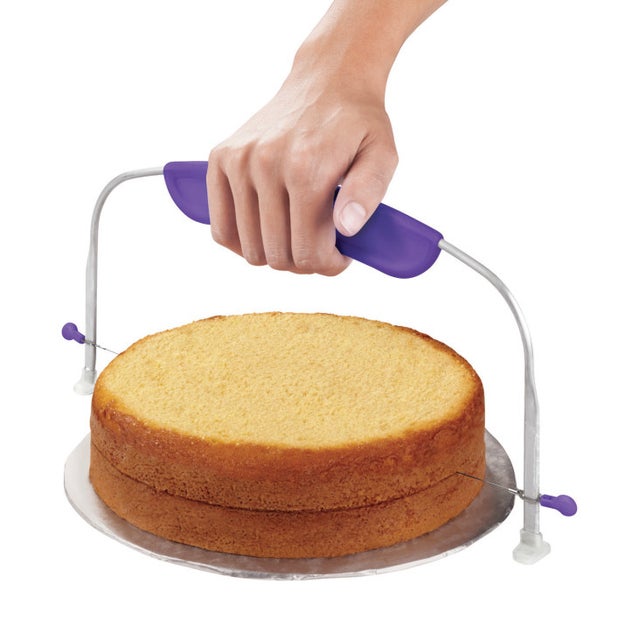 Your cakes MUST be completely cool before you attempt this, though: otherwise it might mess up the top of your cake. One reviewer suggests freezing the cakes for an hour, then cutting, if you don't have time for them to cool completely.
Get it from Amazon for $7.69, or from Sur La Table for $9.95.
Sur La Table / click.linksynergy.com
If your cakes always seem to need extra time — or if they always come out overdone — an oven thermometer will help you actually keep your oven at the recipe's required temp.
It'll help you always know how to adjust your oven's heat so it's like baby bear's porridge: juuust right. I use one of these and it's been a game changer, because my oven runs too cool. Get one from Amazon for $6.29.
Use a cake lifter to move large rounds of cake around without worrying they'll accidentally crack.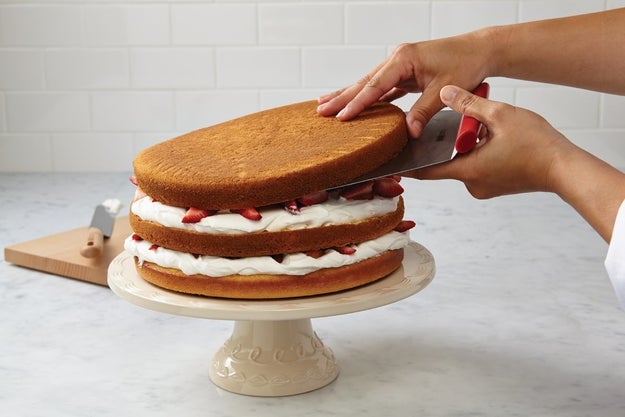 Get a 9-inch Cake Boss cake lifter on Wayfair for $13.99, or an 8-inch (from Wilton) on Amazon for $9.99.
Wayfair
No matter how many layers you're stacking, flip the top piece upside-down to get a perfectly square edge in your finished cake.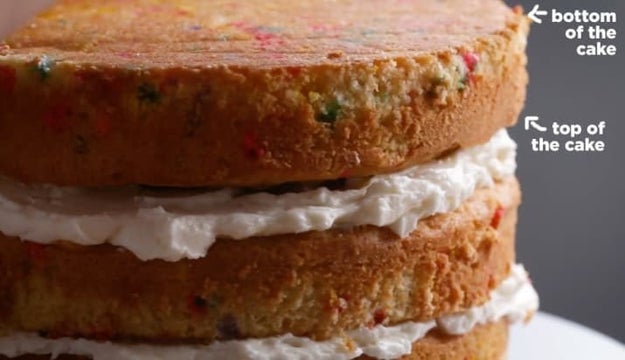 If you cut your cakes in half to make your layers, make sure to pick a half that has that bottom square edge, and (obvs) put it crumb-side down. Watch the full video on Tasty 101.
Tasty
Unknown
Always pop your cakes in the fridge or freezer after the crumb coat, so everything has time to set.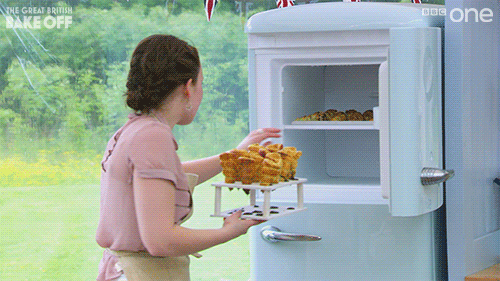 It'll make applying the rest of the frosting neatly significantly easier, and it'll ~set the layers~ so they don't want to go sliding all over the place when you move or cut it.
BBC One / giphy.com
Tasty
You'll automatically be able to pipe prettier decorations when you upgrade from a plastic-bag-with-the-corner-cut-off to an actual piping tips starter set.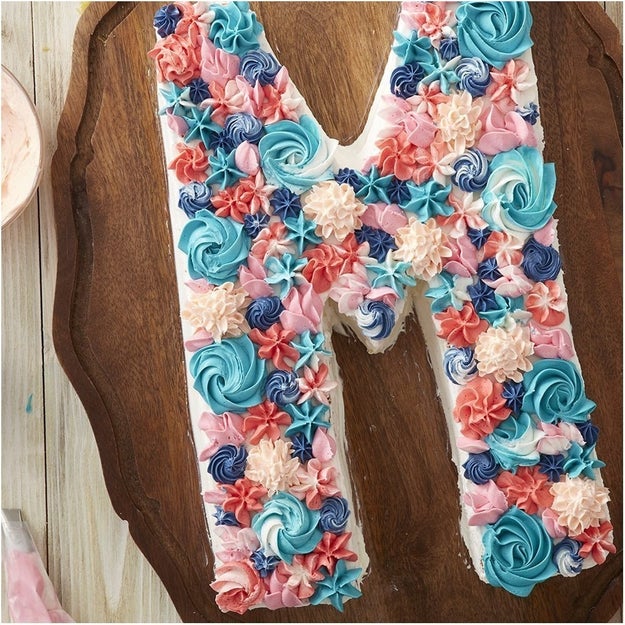 You'll still have to practice a little, but the more you do, the better you'll get! Get a 46-piece starter set that includes piping bags, couplers, an offset spatula, and 18 different tips for $29.95, or a pared-down 20-piece essentials set for $13.01, both on Amazon.
Ariel Knutson / thekitchn.com
You'll have better control of your piping if you use two hands: one to push the frosting out, and one to guide the tip.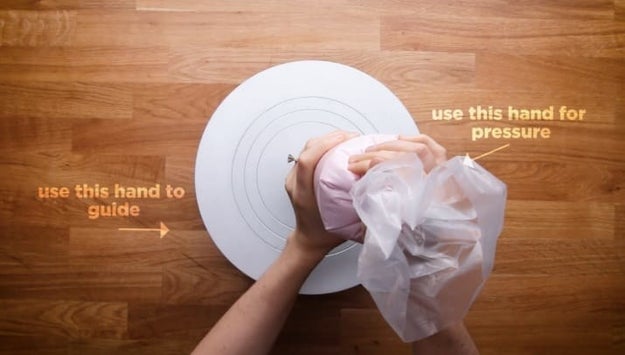 Watch the full video on Tasty 101.
Tasty
For writing that's neat AF, make little dots in the top layer of frosting with toothpicks, then trace over that template with little stars.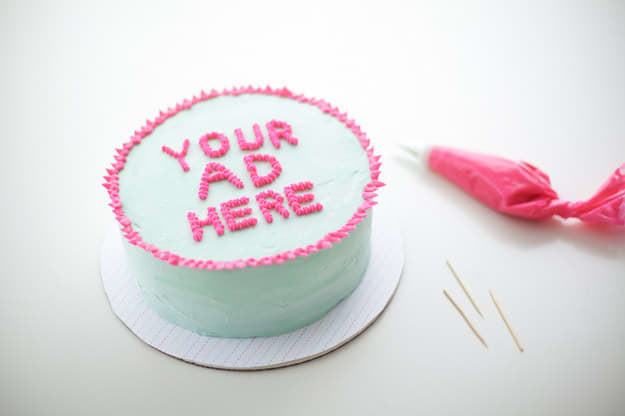 Or with a writing tip, that works too. If you mess up your letters or spelling at all in the toothpick stage, just wipe it smooth again! Get the full tutorial on Coco Cake Land.
Pipe all the little flowers your heart desires without hours and hours of practice using the extra-large Russian piping tips.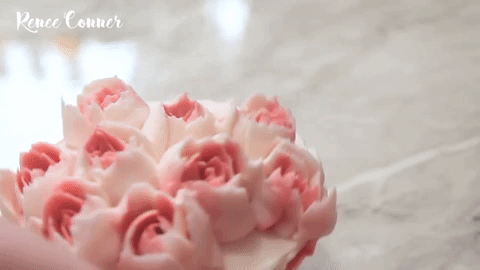 As will all cake decorating skills, you'll probs still have a little trial-and-error before it looks perfect, but it'll be easier than trying to pipe buttercream flowers the traditional way. Renee Conner has a helpful video tutorial on YouTube. Get a starter set of tips on Amazon for $7.77.
Renee Conner / youtube.com
And if you really want to hone your piping skills, take an online class that'll teach you everything you need to know.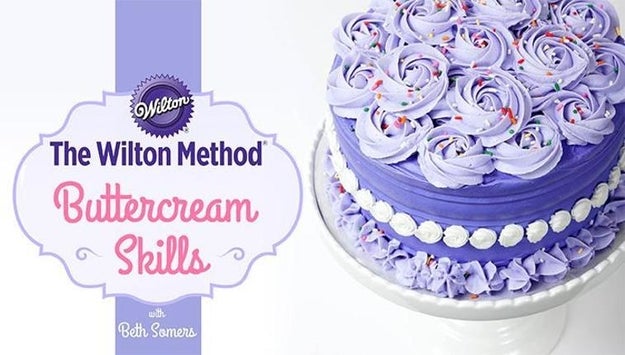 Craftsy has quite a few cake decorating offerings, including this buttercream class that's currently on sale for $14.99. (You can also probably find classes at your local baking or craft store.)
Alvin Zhou / tasty.co
Or follow this chart turn buttercream literally any color your heart desires, using your regular old RYBG food coloring.

From Food Network Magazine.
Put a little vegetable shortening on your knife when you go to cut off excess fondant so it doesn't stick while you cut.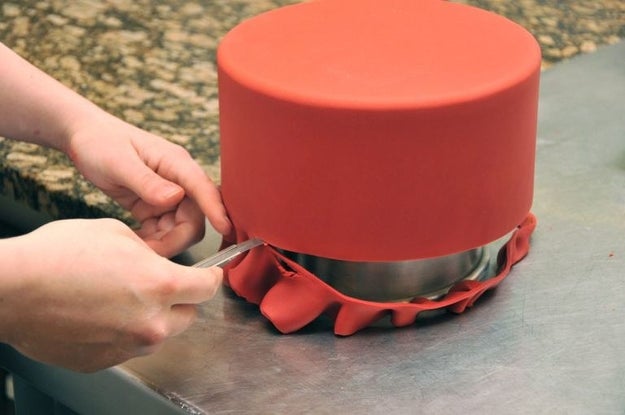 Get more fondant tips from NYC Cake Girl.
If you really want to start working with fondant frustration-free, you might want to try a class for that, too.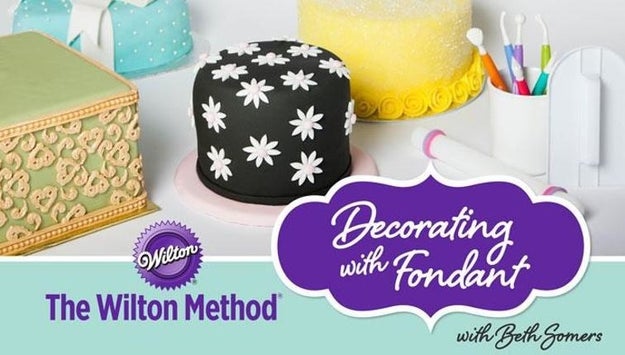 Craftsy has the Wilton Method currently on sale for $14.99, or there's a basic fondant techniques class that's free.
Now that you're prepared…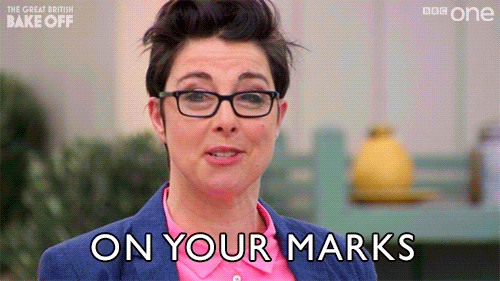 BBC One / giphy.com
Looking for the perfect gift for any occasion? Check out all of BuzzFeed's gift guides!

Allison Krausman / BuzzFeed