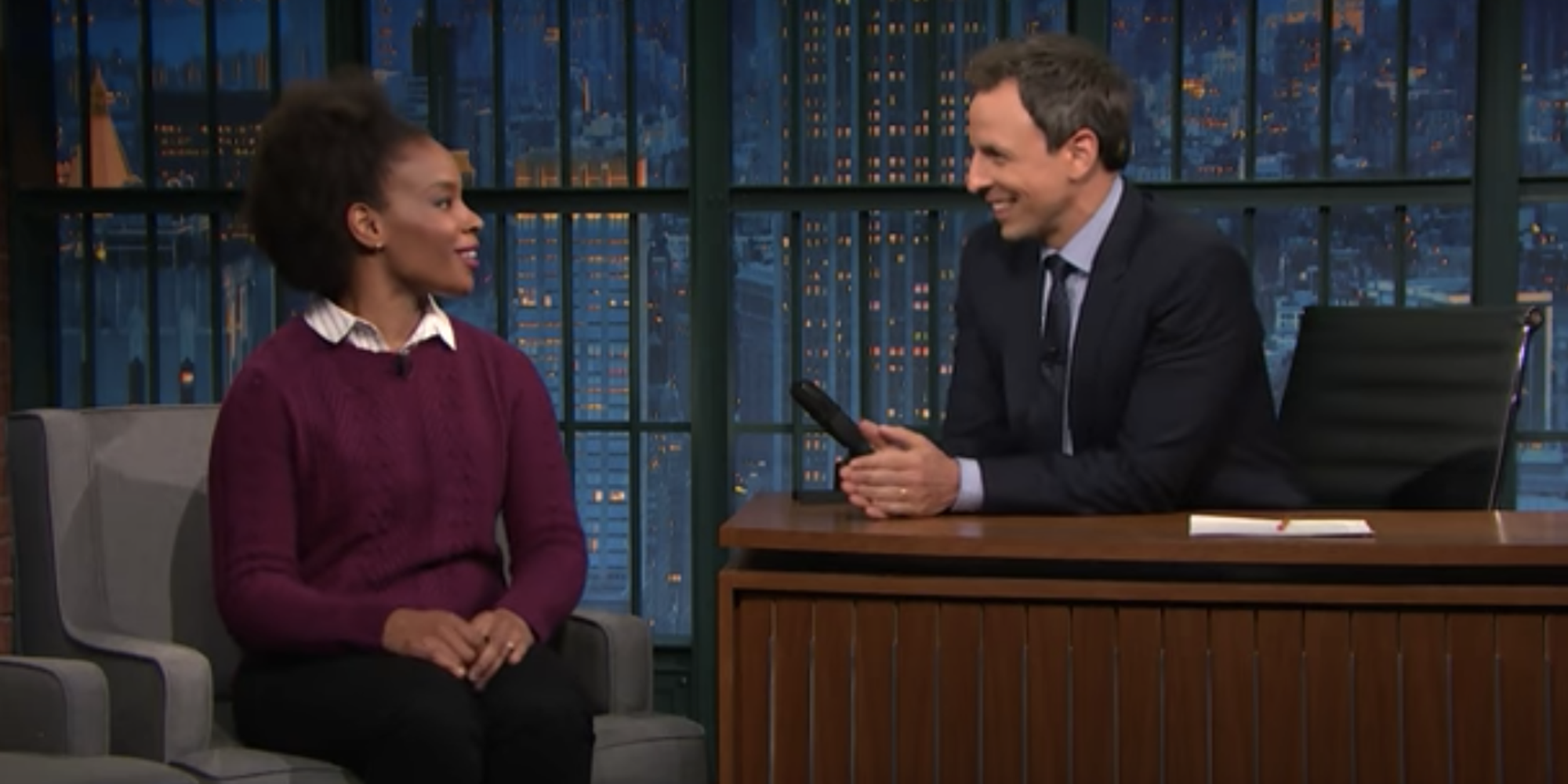 Since Donald Trump's election on Tuesday, many white liberals have expressed shock and disbelief that the candidate, who ran a racist and sexist campaign, actually won.
On Nov. 10, "Late Night with Seth Meyers" writer Amber Ruffin had a special message for all of the "white Hillary supporters who are feeling disappointed in their fellow Americans today."
Her message?
"Join the fun!"
In the clip above, Ruffin explains that black people have been feeling this disappointment forever, adding:
"This week, my Facebook feed is full of white people being like: who knew America was so racist? We did! Join the fun!"
Meyers, playing confused, points out that none of what Ruffin is describing is actually any fun. Her response is perfect:
"Well, not at first it's not. The thought of someone believing you deserve fewer rights because of who you are is depressing. But then you realize that by doing what you do every day, you prove to them that you are unstoppable. They can spend their time trying to pass laws to take away your rights and silence your voice, but all you have to do is live your lives right in their faces. And it proves we simply cannot be stopped."
Preach.
Watch the full clip above.
— This feed and its contents are the property of The Huffington Post, and use is subject to our terms. It may be used for personal consumption, but may not be distributed on a website.