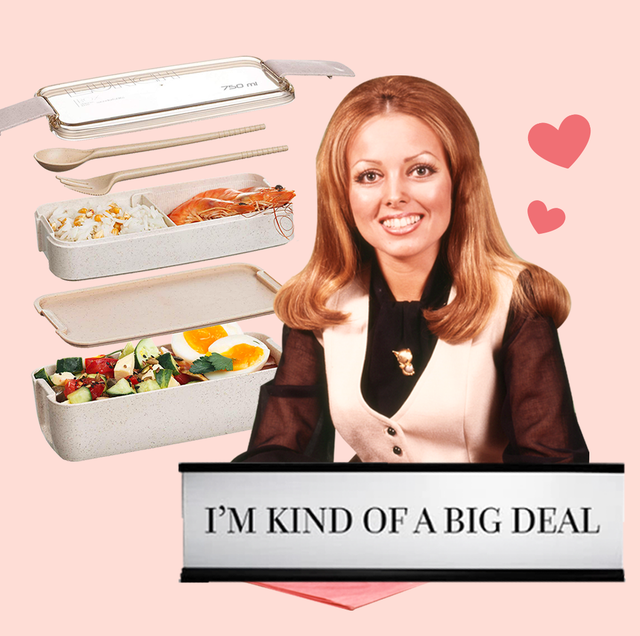 khadija horton
Treat your boss (and score maj points with them) this season with a great gift. If you're not super close with them, it might be tough to figure out where to start, but if you guys are basically BFFs, you definitely want to impress them with something thoughtful. In good news, in case you're stressing about what present to give 'em, we've compiled a bunch of gift ideas from fancy cheese boards to chic home office decor to cute jewelry.
And though many of us are working from home (and the annual in-person office holiday party isn't happening…), it doesn't mean you can't treat them with something special when you're all remote. You can ship any of these directly to them to make sure that they receive or honestly, the gift card route is a pretty solid option.
Here, 26 gifts for your boss that are functional, funny, stylish, and everything in between that just might make you employee of the month. JK, but also not really? And if you need even more gift ideas click the links for a list for your co-worker, some Secret Santa presents, and some cute desk and office accessories.
Advertisement – Continue Reading Below
1
if they want to be comfy
"Carolina" T-Shirt
NACLO Apparel
shopnaclo.com
$30.00
A cozy tie-dye tee from this awesome Black-owned sweats brand is one that they'll wear constantly. 
2
if they like handmade soaps
Neroli & Shea Blossom
MalabarSoap
etsy.com
$6.00
A fancy soap bar is a gift that anyone would love, let alone your chic boss. This one smells heavenly with its notes of neroli and shea blossom. 
3
if they love decor
Customizable Coasters Single or Set
ArtByLMichelle
etsy.com
$13.00
They can never have too many coasters! Especially if they're obsessive about ring marks on their wood furniture. These marbled coasters are functional but decorative with or without a drink on them. 
4
if they like to prep their lunch
Lunch Box With Utensils
Tarlini
amazon.com
$13.99
Sure, it's not the most exciting present, but it's definitely functional and nicer than their old Tupperware. Pre-making lunch everyday might actually be fun if they have this box to pack it in. 
5
if they like desk accessories
Portable Mini Humidifier
Ornalry
amazon.com
$21.99
They'll feel so much more refreshed with a mini humidifier by their desk area. Plus, it just looks so bougie.
6
If They Have a Cheeky Sense of Humor
Lined Notebook
Blue Ridge Art
amazon.com
$6.98
They'll crack up as soon as they read the cover of this hilarious notebook. It says *exactly* what they think every time they leave the conference room.
7
if they're not so serious
I'm Kind of A Big Deal Desk Plate
904Custom
amazon.com
$13.99
A funny plaque will lighten the mood in their office and make them chuckle when they open your gift.
8
If They Love charcuterie
Unique Bamboo Cheese Board
Royal Craft Wood
amazon.com
They'll definitely appreciate a cheese board set featuring side trays for crackers and nuts for a fancy appetizer set up at home. 
9
If They Always Have Fresh Flowers
Scarlette
The Bouqs Co.
bouqs.com
$49.64
Everyone loves fresh flowers! Floral arrangements brighten up any desk area, and deep-red blooms with fresh eucalyptus are the perfect thoughtful gift.
10
if they're into vases
Optic Color Glass Vase
Cyl Home
amazon.com
$19.99
And they'll need a vase for that bouquet, so get 'em a chic tinted one with a gold-accented rim.
11
If They Like Personal Touches
CashTouch Herringbone Throw Blanket
Lands' End
landsend.com
$44.95
You can never have enough blankets in the wintertime, and a cozy throw with their monogram on it is a thoughtful gift they'll use all the time.
12
If They Love the Holidays
Classic Shimmer Star Small Ornament
SWAROVSKI
amazon.com
$59.20
If they always talk about how much they love the holiday season, a sparkling crystal ornament in the shape of a star will be a great addition to their tree.
13
If They're Never Without Their Phone
Rory Charging Station
Mele & Co.
urbanoutfitters.com
$54.00
A cushioned charging station that fits their phone, tablet, jewelry, and other trinkets is a perfect addition to their desk—or their bedroom.
14
if they love accessories
New Design Lariat Necklace Bar And Circle Necklace
JOASAccessories
etsy.com
$13.87
A gold lariat necklace is simple yet striking. A thoughtful jewelry piece that's unique and goes with everything will make this gift their favorite yet. 
15
If They Appreciate a Good Cocktail
Harrison Bar Tool Set
Pottery Barn
potterybarn.com
$55.00
If they have a bar cart in their home office (or living room or dining room), a silver tool set is just the present for them.
16
if they need to unwind
x Ganni Park Life Scented Candle
BOY SMELLS
nordstrom.com
$39.00
They might be a little high-strung about deadlines, assignments, and meetings before the holiday break, so a soothing candle that smells like a crisp fall day with notes of fig, sage, sandalwood, and more, will make them instantly relaxed. 
17
if they love music
Waterproof Portable Bluetooth Speaker
A tiny portable speaker that has quality sound will look right at home clipped anywhere so they can carry it easily. 
18
if they like their coffee
Traveler Leak-Proof Insulated Travel Mug
A leak-proof insulated mug is just the thing for their hot (or iced) coffee to stay the same temp throughout the day. The convenient ring also makes it easy to hold wherever they're going. 
19
if they're not fussy
In Good Hands Set
MALIN+GOETZ
nordstrom.com
$22.00
They've said over and over they don't want a gift, but who can deny the simple pleasures of a luxe hand cream and lip balm? It's inexpensive yet an all-around nice present. 
20
if they like snacks
Popcorn Snack Medley
Knack Shops
knackshops.com
$42.00
They'll get through that 3 p.m. wall with a bundle of nibbles including butter-toffee pretzels, dark-chocolate-covered cherries, popcorn on the cob, and salted peanuts. 
21
If They like handy freshners
The Travel Essentials Kit
Get them a set that includes a freshener, wrinkle releaser, and stain remover that'll save any outfit disasters they may have—truly a lifesaver before any big Zoom meeting.
22
if they like surprises
Alcohol Delivery
Saucey
saucey.com
If they're constantly coordinating virtual happy hours, gift them their fave bottle of red or a liquor bottle using this online delivery service that gives business to local stores. 
23
If They're a Book Hoarder
Natural Agate Bookends
Amoystone
amazon.com
$32.99
Instead of adding to their increasing book collection, give them a pair of beautiful stone bookends to decorate their shelf. 
24
If They have a sweet tooth
Vegan and Dairy Free Chocolate Chip Cookies
BlackOwnedVegan
etsy.com
$30.00
A festive box of homemade cookies (that are vegan and dairy-free, I might add!) might be just the perfect thing for your sweet-lovin' boss. 
25
If They're Super Organized
Office Desk Accessory Desk Organizers
EWARTWOODS
etsy.com
$7.15
An interlocking desk organizer to fit their papers, pens, pencils, clips, and everything else is a stylish yet practical gift for a boss who's meticulous about their desk space.
26
If They need a new bag
Travel Fold-Up Bag
Paravel
amazon.com
$65.00
Traveling for work might be off the table right now, but a lightweight bag that folds into a compact zippered pouch will make their future trips to and from airports and hotels so much more convenient.
This content is created and maintained by a third party, and imported onto this page to help users provide their email addresses. You may be able to find more information about this and similar content at piano.io
Advertisement – Continue Reading Below