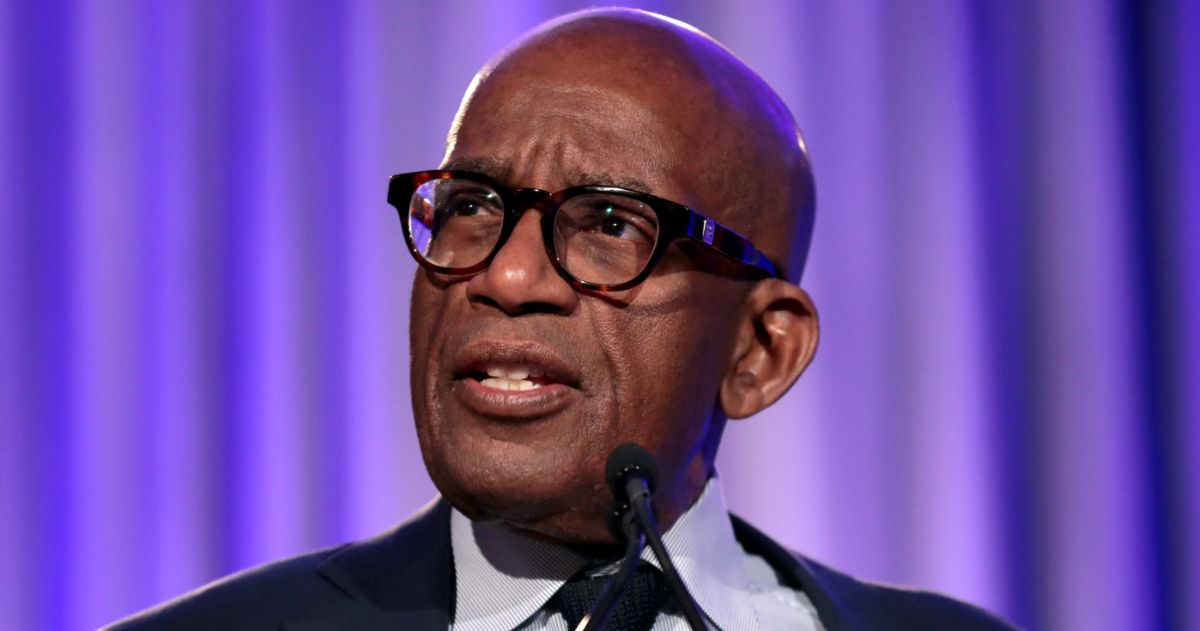 Today show anchor Al Roker had to enjoy the Macy's Thanksgiving Day Parade as best he could from the comfort of his home this year, though missing out on the special occasion for the first time in nearly three decades hasn't seemed to squander his joy. Earlier this month, Roker had gone on hiatus from Today to be treated for blood clots in his lungs. He was able to leave the hospital on Thanksgiving Day, posting a video of himself exiting the building with an eagerness to get back home.
In the caption, Roker wrote, "So much to be thankful for on the thanksgiving day. Leaving the hospital and home for thanksgiving dinner."
Roker managed to make it home with enough time to catch some of the Macy's Thanksgiving Day Parade on television as well. With Roker absent from the event this year, Dylan Dreyer filled in. Savannah Guthrie and Hoda Kotb, meanwhile, can be seen on the screen in an image Roker shared to Instagram of himself cheering on his colleagues. While Roker wasn't able to attend in person this time, he still seems very happy to have been able to watch the program from home with family. The TV star also shared some images with his family as they celebrated the holiday.
"So very thankful to be able to be home for thanksgiving dinner with family," Roker said in the post.
Related: Best Thanksgiving Horror Movies That Are Wonderfully Stupid, Ranked
Al Roker's Presence Was Missed
Guthrie and Kotb also acknowledged Roker during the show. They wished him well with his continued recovery, adding that he's hopefully watching the program to enjoy it as a viewer. As we know now, he did manage to catch some of the show while offering plenty of support right back to his colleagues.
"For the past 27 parades, at this moment, we'd turn to Al Roker, our Today show colleague and our best pal, but, as a lot of you have heard, Al's recovering, and he's recovering very well from a recent medical issue." Kotb said, via Deadline. "We just want to say we love you, Al. Wonder if you're watching? But, we wish you a full recovery."
Roker has suffered various health issues in recent years. He announced in 2020 that he'd been diagnosed with prostate cancer, having since undergone surgery to have his prostate removed.
"I really feel good," he said after getting the surgery, via The Kelly Clarkson Show. "I was very fortunate. We caught it early. It was an aggressive form of prostate cancer, but we caught it very early,"