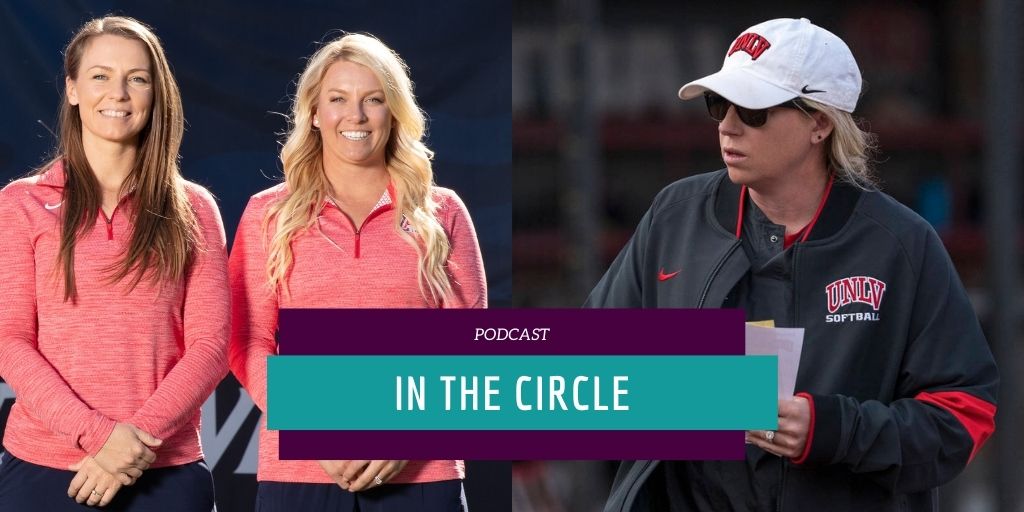 Photo Courtesy of Arizona and UNLV Athletics
In this edition of In The Circle, We talk to three Arizona legends about their coaching career and the upcoming 2021 season. First, we talk with Arizona's associate Head Coach Caitlin Lowe and assistant coach Taryne Mowatt about the Wildcats program's legacy. Lowe and Mowatt also discussed the Wildcats outlook for the 2021 season, including the return of catcher Dejah Mulipola and Jessie Harper chasing the NCAA HR record.
Also, in the episode, we talk with UNLV Head Coach Kristie Fox. Fox gives us an outlook for the Rebel's 2021 season. She also shares her memories of playing with Lowe and Mowatt on Arizona's National title teams in 2006 and 2007 and what she learned from playing for Mike Candrea.