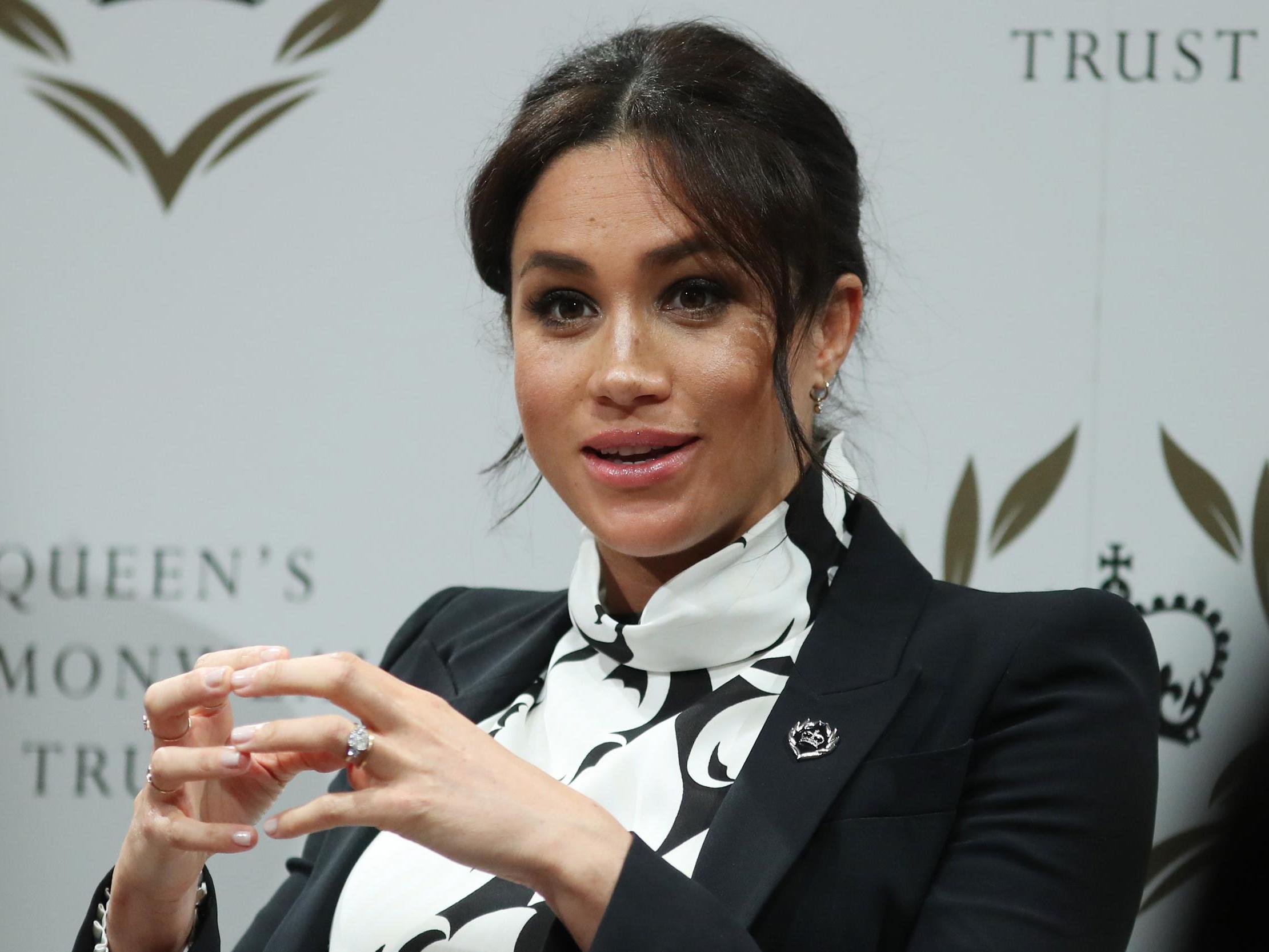 The Duchess of Sussex has revealed she never looks at Twitter or newspaper headlines in order to avoid becoming "muddled" in the "noise".
The duchess was speaking during a panel discussion led by the Queen's Commonwealth Trust in celebration of International Women's Day.
During the discussion, Markle was asked for her views on feminism being described as "trendy" and "woke" in the media.
After exchanging a glance with model and activist Adwoa Aboah, who was sitting to her right, the duchess chuckled before answering, "Adwoa knows, I don't read anything. It's much safer that way."
She said she chose to stay away from social media because, "positive or negative, it can all sort of just feel like noise, to a certain extent these days". 
The duchess went on to express her incredulity at feminism being labelled a "trendy" cause.
"That doesn't make any sense to me personally," she said. "This is something that is going to be part of the conversation forever."
Markle took part the event in alongside Aboah, singer Annie Lennox, former prime minister of Australia Julia Gillard, founder of Let Us Learn Chrisann Jarett, and regional executive director of the Campaign for Female Education Angeline Murimirwa.
Later on during the discussion, the duchess was asked by the panel chair, senior editor of The Economist Anne McElvoy, whether she ever ventured onto Twitter.
"No! Sorry no. For me, that is my personal preference," Markle answered, before adding, "But I do read The Economist."
The duchess explained that while talking about social media is a "tricky" subject for her as she no longer uses it, she believes everyone has a responsibility to think wisely about how they engage with online content.
"We make a choice on what we click on, we make a choice on what we read, we make a choice in what we engage in," she said.
"That is our personal decision to not feed into negativity. To really be more cause-driven and action-based."
During the talk, the Duchess of Sussex said she hoped her baby, "boy or girl or whatever it is", will become a feminist. 
Referencing Johanna Demetrakas's 2018 film Feminists – What Were They Thinking?, Markle said: "I'd seen this documentary on Netflix on feminism and one of the things they said during pregnancy was, 'I feel the embryonic kicking of feminism'. I love that."
It came as it was announced that the duchess had been appointed vice-president of the Queen's Commonwealth Trust.
The Trust outlined that the royal's role will involve highlighting the organisation's partnerships with young people across the Commonwealth, "and in particular its work supporting women and girls".