Metamora, Illinois native Jack McCormick has announced his transfer to West Chester University after three seasons with the Truman State Bulldogs.
"With Covid preventing me from competing during championship season this year, it didn't feel like the right time to finish my swimming career. I am extremely grateful for the opportunity that Coach Mazurek and West Chester are offering me, allowing me to finish my collegiate career on my own terms while receiving my master's degree. I'm thankful that the NCAA is giving athletes the opportunity to compete for one final season, and I cannot wait to spend my final year of swimming at WCU! 🐏"
McCormick graduated from Metamora Township High School in 2017 and headed off to Truman State University in Kirksville, Missouri. A freestyle specialist, he competed at the GLVC Championships in all three of his seasons, placing 12th in the 200 free (1:40.67) in 2020, missing the NCAA Division II B cut by .38. His 200 free time made the Truman State top-10 all-time list.
McCormick missed the 2021 spring semester due to positive COVID test which resulted in a month-long quarantine. He has one year of eligibility left which he will be able to use while in graduate school at West Chester. He would have been the Golden Rams' top freestyler in the 2019-20 season when WCU won the conference championship title for the 22nd year in a row. In November 2020, the Pennsylvania State Athletic Conference board canceled all mandated regular-season schedules and championship events for the fall and winter sports.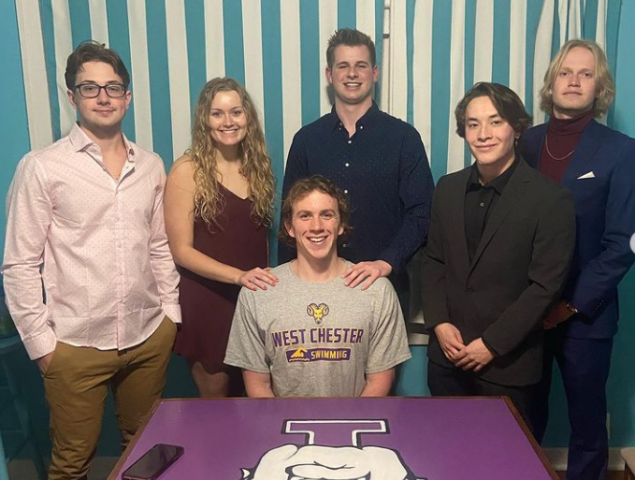 "Four years of college swimming just wasn't enough. Grateful for my time spent at Truman, but beyond excited to announce I will be using my final year of eligibility to swim at West Chester University next year while receiving my master's in exercise science. Glad that I had my Villa family to help me announce it. 🐏"
McCormick swims for the club team Springfield (IL) YMCA Swim Team, as well.
Best Times
50 free – 21.51
100 free – 46.07
200 free – 1:40.67