Frasier rehearsals begin in February, meaning fans of the series are one step closer to seeing where Dr. Frasier Crane is now. In a new interview with People, Kelsey Grammer discussed the upcoming Paramount+ revival, revealing that the series initially looked to feature the original "legacy cast." However, the upcoming series, which sees Dr. Crane in a new city, will not feature any of the remaining lead cast members in any starring roles.
The original series aired from 1993 to 2004 and was a critical success, earning 37 Primetime Emmy Awards through its 11-season run. Audiences were introduced to Dr. Frasier Crane during Cheers' third season. Upon the conclusion of Cheers, the spinoff saw Frasier relocating to Seattle and working as a radio psychologist. The popular series also starred John Mahoney, David Hyde Pierce, Jane Leeves, and Peri Gilpin. Pierce portrayed Frasier's brother Niles, a fellow psychiatrist with a taste for the finer things in life. His portrayal of the younger Crane brother earned Pierce four Emmy Awards. Fans have been speculating whether Pierce would return for the revival. Grammer told People:
"David basically decided he wasn't really interested in repeating the performance of Niles."
In an interview with Vulture this June, Pierce didn't seem totally closed off to the idea of reprising the role of Niles, telling the publication:
"That whole time of my life, the writing on those shows, the actors I got to work with — all of that is deeply important to me. And I would never disrespect that in such a way as to say just offhandedly, 'Oh, no, thanks. I'm not going to do that again.' It's too valuable to me." Pierce said. "But by the same token, because it's so valuable to me, I also wouldn't do it just do it."
Since Frasier concluded in 2004, Pierce has continued to work on film, television and theater, and most recently appeared on the stage musical The Visitor and HBO Max's Julia as Paul Child.
Related: Exclusive: Frasier Revival Could Feature Cheers Characters, Says Kelsey Grammer
Kelsey Grammer's Revival Excitement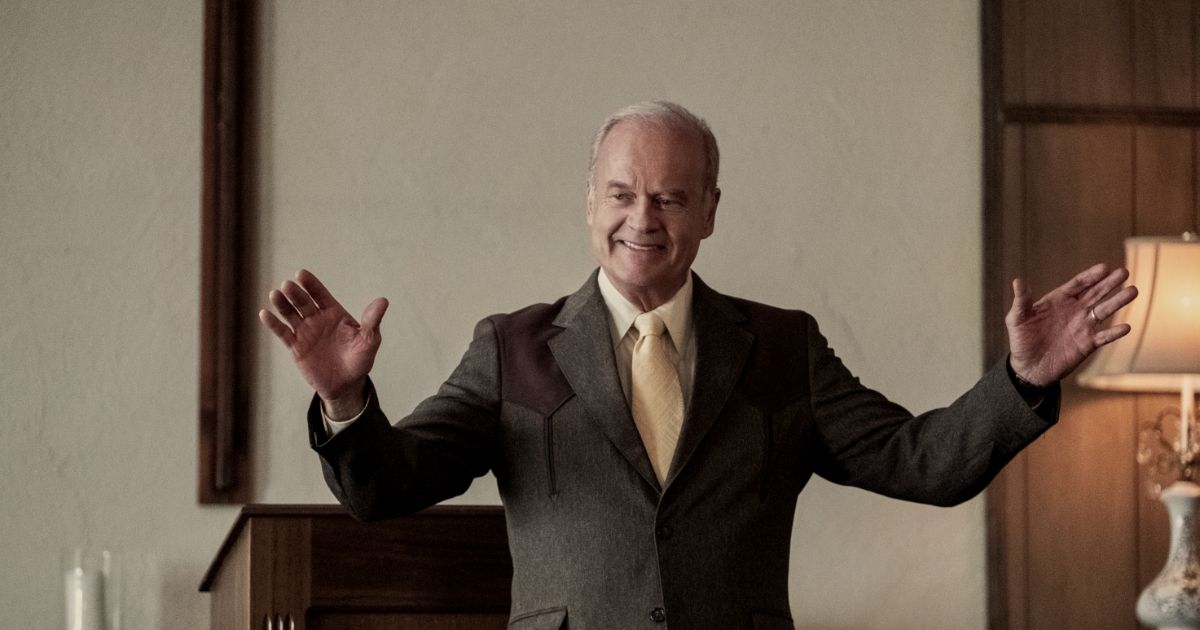 Grammer is optimistic about the series and believes the addition of new cast mates took the series in a positive, new direction. About his character, he tells People:
"He's our brave little soldier that continues on in life, finding new challenges and a new love and new people and a new city and stuff like that. I'm really very excited about it, and we'll certainly always honor the past. We have to honor the fact that John Mahoney died and that Martin is no longer with us. We'll be dealing with that for sure."
Mahoney passed away after a battle with cancer in 2018. Mahoney hilariously portrayed the Crane brother's father Martin Crane, a retired police officer who is the polar opposite of his two sons. Grammer recently acknowledged that the series would be honoring the veteran actor, who he called a "man of merit" and "kind."
In addition to starring in the revival, Grammer will serve as an executive producer. The new series is written by Chris Harris (How I Met Your Mother) and Joe Cristalli (Life In Pieces).