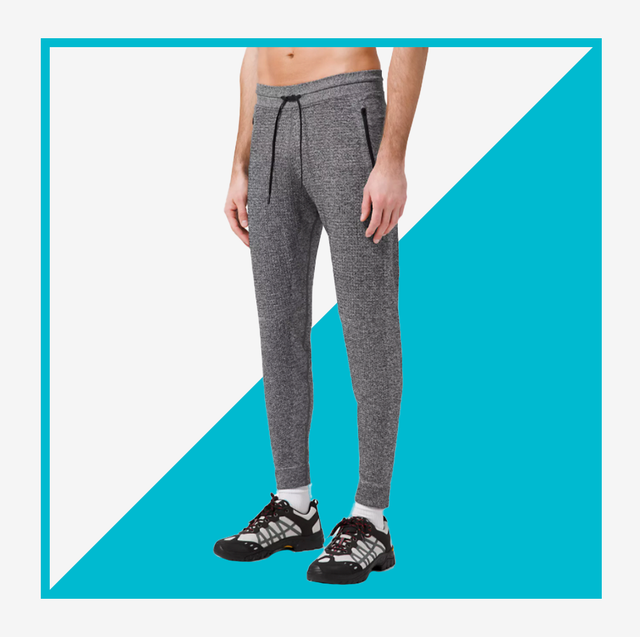 Lululemon
Let's face it, you can never have too much Lululemon gear. From their crazy-comfortable ABC pants to their breathable underwear, the brand has basically taken over our entire wardrobes for work, workouts, and everything in between. But stocking up on this stylish-yet-functional gear can cost a pretty penny—and we'd like to hold onto those pennies when we can.
Luckily, Lululemon discounts a ton of gear through their We Made Too Much Section. Sizes run out fast, so the trick is to catch these deals once they go up on the site, which isn't always easy to do. Not to worry, because today we caught a ton of new deals on workout clothes you can score in almost every size offered! Into unlined workout shorts? We got you. Need some moisture-wicking athletic tees and tanks? They're on sale, folks!
Whether you're looking for a lightweight hoodie for outdoor exercises this fall, or just realized all your good workout socks have gone missing in the endless abyss of a sock drawer, there's something for everyone. Go ahead and check out the full We Made Too Much section yourself, or get right to the good stuff with our top picks from Lululemon's sale section. Either way, you won't be disappointed.
Advertisement – Continue Reading Below
Lululemon Engineered Warmth Jogger
Lululemon Alpine Air Crew
lululemon.com
$148.00
$89.00
The warmth you need for winter, but with a flattering slim fit to avoid adding unwanted bulk to your bod. 
Lululemon Confluence Short 7″
lululemon.com
$128.00
$79.00
Cargo shorts! But not the cargo shorts your dad wears—they have a relaxed fit and a minimalist design that makes them modern and cool for the active man. 
Lululemon Surge Short 6″ Liner Special Edition
lululemon.com
$88.00
$49.00
Sometimes stylish working gear helps guys to get motivated to level up their workouts, but even if you just wear these stylish layered shorts for weekend adventures, you're still getting your money's worth. If you're the kind of guy who sees value in cost-per-wear, this is essentially a steal.
Lululemon Pace Breaker Short 9″ Liner
lululemon.com
$68.00
$39.00
First of all, these just look dope AF. Second of all, these lightweight shorts won't slow you down on the treadmill. Third of all, you really can't say no to top-rated workout shorts for under $45. 
Lululemon Metal Vent Tech Short Sleeve 2.0
lululemon.com
$78.00
$49.00
Lululemon's Metal Vent fabric is a hit with consumers for providing the upmost breathability. Sweaty guys won't want to pass up this awesome deal. 
Lululemon Navigation Stretch Down Jacket
Lululemon Metal Vent Breathe Tank
lululemon.com
$68.00
$29.00
With anti-odor technology, this cool tank will last for many, many grueling workouts to come. 
Lululemon Bowline Short 5″ Ripstop
This content is created and maintained by a third party, and imported onto this page to help users provide their email addresses. You may be able to find more information about this and similar content at piano.io
Advertisement – Continue Reading Below