It all started in Oakland, in the City where the No. 30 isn't just printed in gold numerals and stitched onto the back of blue and white jerseys—it's worn with pride—the Curry Brand knew they had to serve a bigger purpose, to give back to the City that gave its namesake a shot in the first place. It was in Oakland that he, undersized and undervalued, made us all believe that size, rankings, stigmas and statistics don't measure greatness or greatness to come. That if you're given an opportunity, shoot for something big.
And so, when Curry Brand was looking at where to get started on their community-outreach initiatives, they decided to start by giving back to the City that means so much to Stephen Curry himself.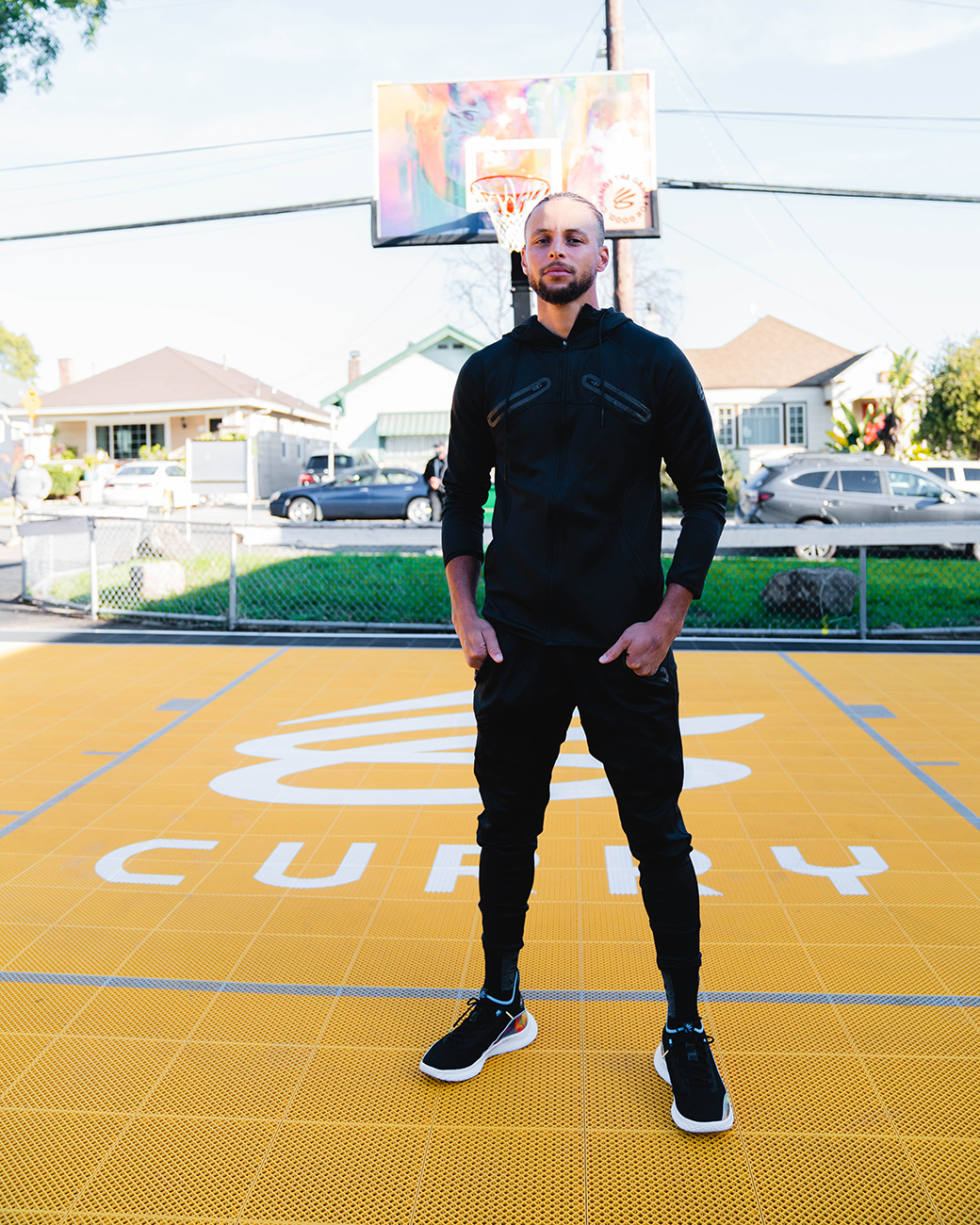 "When we thought about how we could really make our mark, you know, it took a bit of vulnerability in the idea that we were aware that we would not alone be able to solve the narrative around inequity in sport, but we wanted to do out part," says Flynn Burch, Director of Global Philanthropy for Under Armour. "And we said, Let's start in Oakland and grow from there, because that's what Stephen has done. He's been in Oakland and he's grown into this massive superstar. And when he came in, you know, you see all the quotes now everybody talks about how he has completely changed the way the game is played. So we wanted to have that same purpose tied to the brand and ultimately, hopefully part of the legacy of Stephen and part of the legacy of the partnership with Under Armour."
Curry Brand plans on investing a percentage of their yearly revenue sales to under-resourced communities across the country and will focus their efforts on three pillars of outreach. The first includes building and investing in 20 safe places to play by the year 2025, which ranges from refurbishing basketball courts to programs in the spaces.
In Oakland, Curry Brand leaned on the relationships Stephen and his wife, Ayesha, formed through their foundation, Eat. Learn. Play. to better get a sense of what communities in Oakland needed. Then they got straight to work, refurbishing the courts at Concordia Park and at Manzanita Park, where they re-upped the court's design with the Brand's color scheme and worked with a local artist, Allison "Hueman" Torneros, to make sure the design across the court and backboards reflected the Town's vibe and Curry Brand's impactful goals.
"So it's an idea of how do we bring sort of a community feel in some capacity to the backboards, or is there a mural that can go on the wall next to it," adds Burch. "So that when kids walk in, you know, there's a story that is much greater than just a new court. It's a sense of community, a sense of togetherness. And in essence it's an opportunity for us all to work toward just building better communities overall."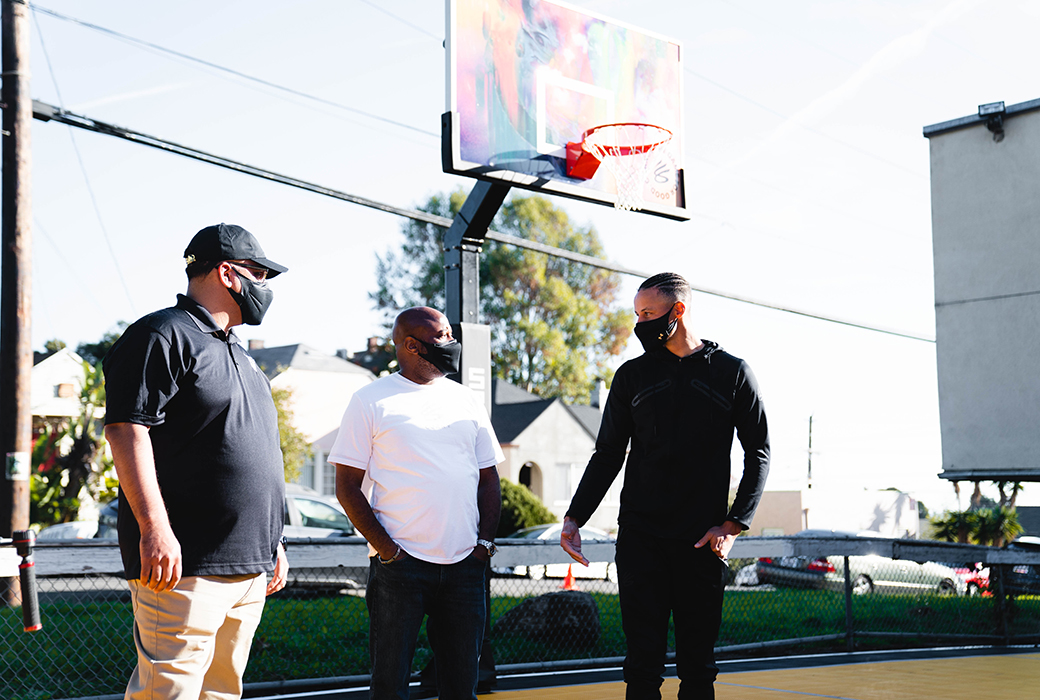 Curry Brand isn't stopping there. They also plan on providing programming to schools and community centers and have started by ensuring that every single Oakland public school offers boys' and girls' middle school basketball programs to give kids an opportunity to suit up and play. The Brand also knows how important a good coach and mentor is to youth development, and they'll be partnering with Positive Coaches Alliance and training 15,000 coaches across the country by the year 2025.
"Stephen's platform has been built by what he has been able to do on the court," says Burch. "He understands the platform that he has, the voice that he has and the depth that he has for positive change. The hope is that five years from now we're looking at a different world that is more equitable and provides better access and more opportunity to kids. Stephen always says 'Talent is everywhere opportunity isn't.' Our hope is that we are able to change that statement to 'Talent and opportunity are everywhere.'"
As Stephen Curry continues to impact the game, Curry Brand is following suit and setting their sights on future generations to come.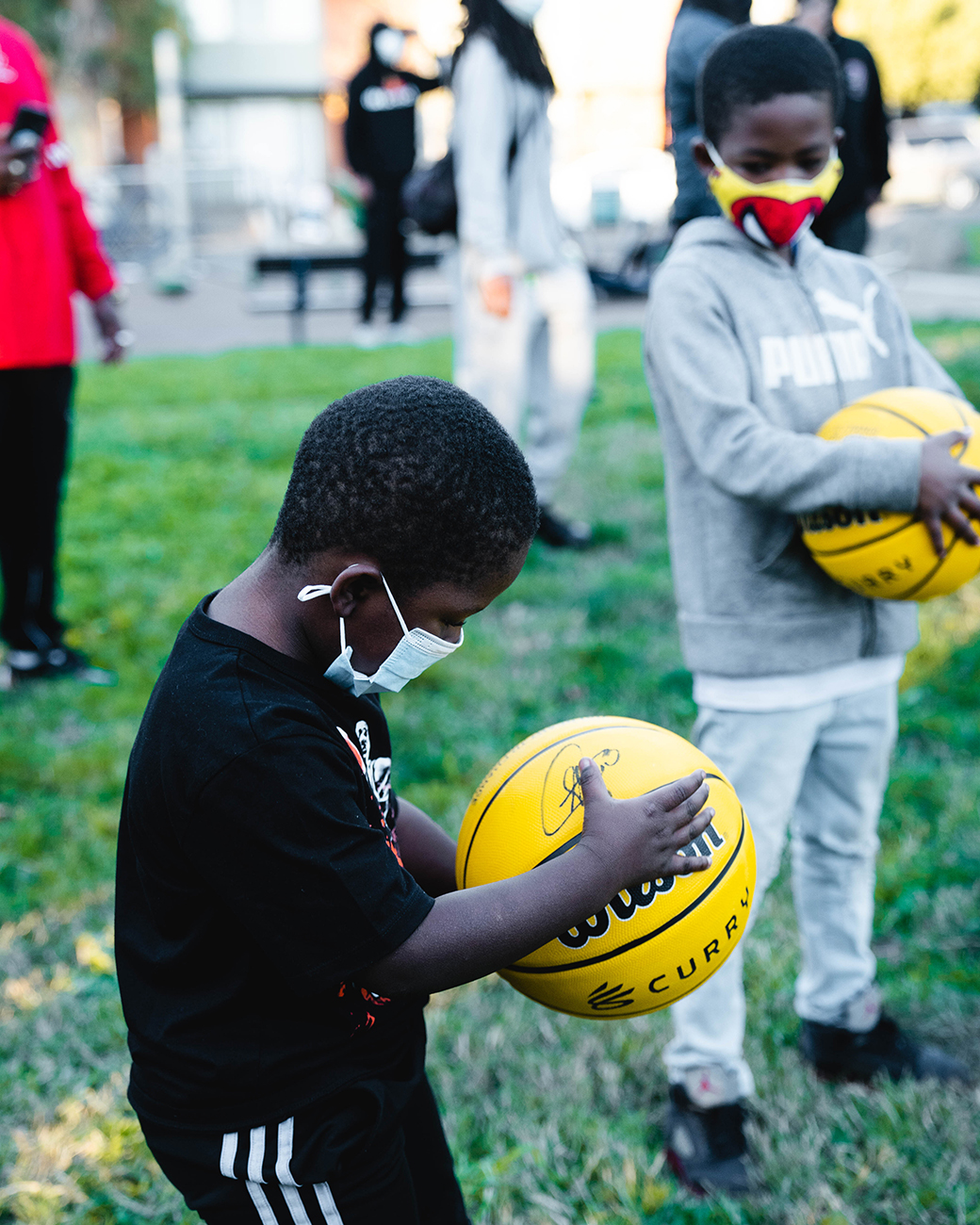 16