London is calling in the latest look at You Season 4, which finds Penn Badgley back as Joe Goldberg and living among the crowded streets of the capital city. Surrounded by red double-decker buses and Union Jack flags, Badgley's serial killer certainly does not look happy to be in The Big Smoke. Check out the latest look at You Season 4 below (via Twitter), which also reveals that the fourth season will land on Netflix a little earlier than expected.
Produced by Warner Horizon Television, in association with Alloy Entertainment and A&E Studios, the first season of You is based on the 2014 novel by Caroline Kepnes, and follows Penn Badgely as Joe Goldberg, a bookstore manager in New York, who falls in love with an aspiring writer. What begins as an immature crush quickly escalates into toxic infatuation as Joe reveals himself to be a serial killer with an affinity for extreme obsession.
The second season kicks off a trend that has seen every new season reinvent itself, taking Joe to Los Angeles, where he changes his name to Will Bettelheim. The last audiences saw of Joe he was struggling as a husband and father and living in a suburban Californian town. Of course, obsession and murder soon rear their ugly heads. The third season ends with Joe outsmarting his equally murderous wife and escaping to Paris in search of the latest object of his sinister obsession, Marienne.
Related: You Star Penn Badgley Offers Further Season 4 Details
You Season 4 Will Reinvent Things All Over Again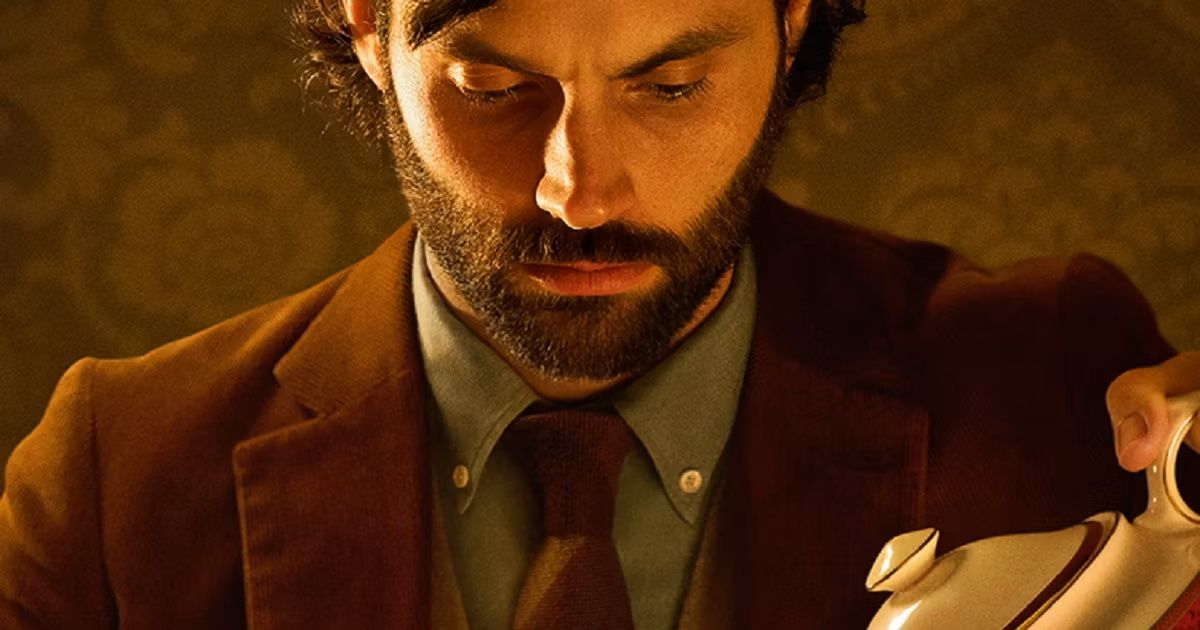 Penn Badgley has revealed that You Season 4 will once again reinvent the show, teasing how different everything will be when we once again embark on a killer adventure with Joe.
"I think the thing that would make Joe most miserable is not… If he was tortured and killed by a woman, he would, in his mind, almost be vindicated," the actor explained. "He'd be like, 'I am the most persecuted man in all of history and I can be a martyr for love.' That is kind of what he would think in his mind. And Beck even says this in the first season – she says all that. And it's why people repeatedly do not call the cops on him, as sort of absurd as that might be at times. But it's true. And so I think for the next season, my conversations with Sera are really, I think, the most exciting so far because I think we're really going to get into that. And the next season could be quite different. It really could be quite different."
You Season 4 will give audiences a break from the obsession and inevitable bloodshed halfway through, with the series being split into two parts. Co-creator Sera Gamble has since revealed that this decision regarding the release has been made to give audiences time to process the no doubt twisted events. "Meet Professor Jonathan Moore," Gamble said, revealing the new alias of Penn Badgley's character. "You season four part one premieres February 10, 2023. Part two premieres March 10, 2023." After confirming the release dates for Part One and Part Two of You Season 4, Gamble declares, "Trust me, you'll need the time to process… and maybe place a few friendly bets about where it's all going."
Starring Tati Gabrielle as Marianne alongside Amy-Leigh Hickman, Charlotte Ritchie, Ed Speleers, Tilly Keeper, Lukas Gage, Niccy Lin, Aidan Cheng, Eve Austin, Ozioma Whenu, and Dario Coates alongside Penn Badgley, Part 1 of You Season 4 is now scheduled to land on Netflix on February 9, with Part 2 debuting on March 9, 2023.